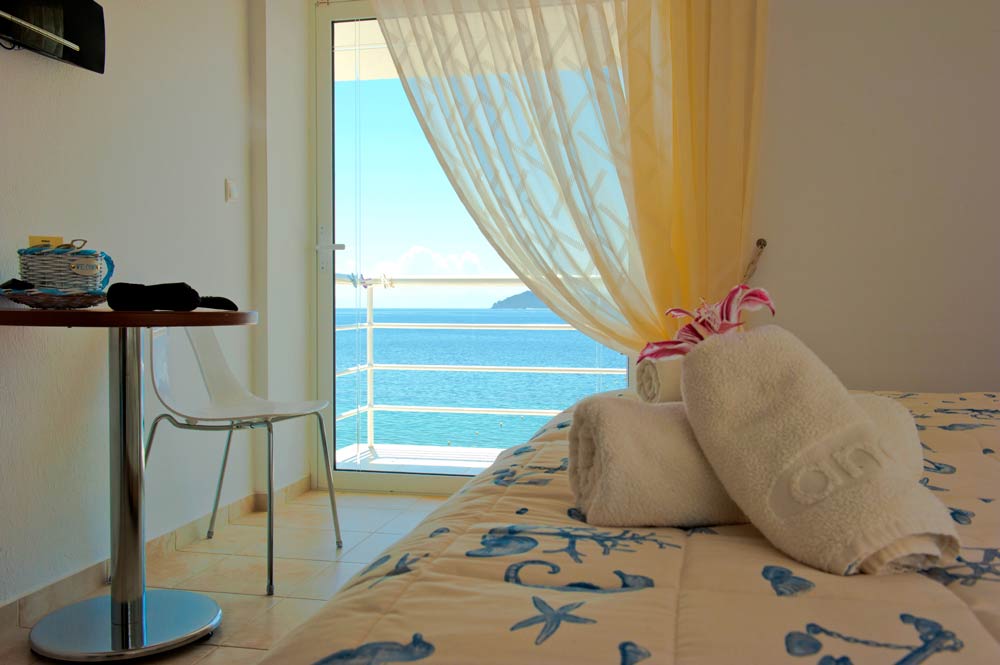 The Anemoni Beach Hotel comprises of 16 Double Rooms. 4 of our rooms have Double Beds.
We are very confident that you will love our double rooms either you are looking for 2 single beds or one double bed. First of all they are very clean and we pay much attention to that. Every room offers a variety of amenities that will fulfill your needs and assure you have a delightful stay at Anemoni Beach Hotel.
All of our rooms have balconies and most of them have a sea and skiathos town view. Autonomous Air Conditioning and Ensuite Bathrooms come with every room.
If you need to keep your belongings safe, the room's built in safe is what you need. The mini bar offers a variety of snacks and drinks if you feel so staying in your room.
Also there is a Wireless Internet Connection if you need to check your e-mail or post update to your social networks! You may listen to the radio or your favourite CD's while preparing for your walks to Skiathos Island! The TV System offers Greek Channels, Local Channels as well as some European Channels in case you want to relax in your bed!
Anemoni Beach Hotel – Room Amenities
Air Conditioning
Ensuite Bathroom
Mini-Bar
Built-in Safe
Free internet WiFi
TV (30 channels)
Balcony
CD – Radio Player
Sea View