Breakfast
Every morning a buffet breakfast is provided for all our guests under the rising sun!
All Day Snacks & Juices
During the day the bar offers snacks, refreshing drinks and juices if you need a brake from swimming or sunbathing!
Evening Cocktails & Drinks
As the Sun sets you get a magnificent view of Skiathos Town and Sea, so you may enjoy a colorful cocktail or your favorite drink, before or after going to dinner!

The bar is open from 08:30 until 23:00.
Opening Hours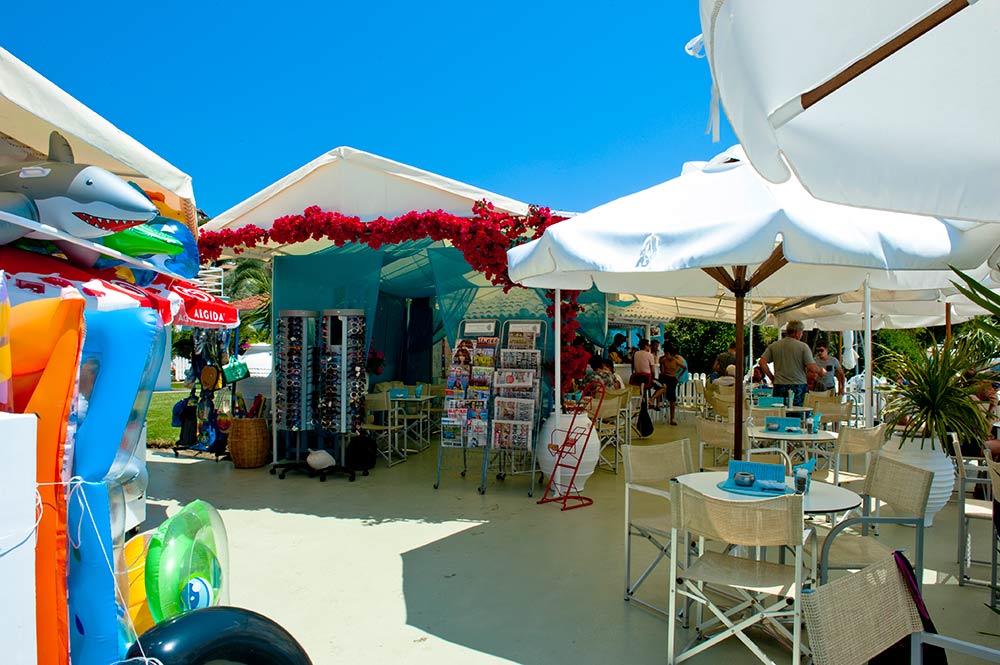 Remember not to miss the shop. Next to the Bar there is a shop selling anything you may need!
Shopping Made Easy!