Welcome to the Paradise of the Aegean Sea, Skiathos Island!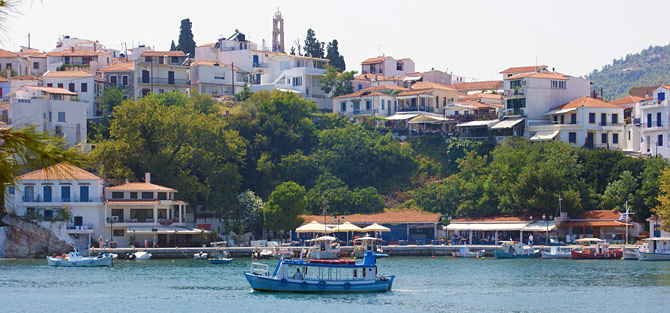 As Green as it gets!
Skiathos Island is considered to be one of the most beautiful islands in the world! It is surrounded by thick pine forest just as the greek trademark tree, the olive tree.
Amazing Clear Blue Seas
More than 30 gold sand beaches where you can enjoy your swim and the greek sun! Crystal clear waters, beach bars and a variety of water sports in every beach!
Α Beautiful Scenery
Scenic roads everywhere! Skiathos Town is exceptional as you can find anything you like during the day or night. Museums, Lunch & Dinner, Drinks & Cocktails.,
You name it!